I would give credit to the guys and website that put this together but to be honest I have no idea…. this is something i just saved on my computer maybe 1-2 years ago.
As always if you have any suggestions for other well put together DIY email me at rytis@rtsauto.com
I also have another guide up for swapping auto to manual.
e30 (89 BMW 325i ) 5spd swap
Parts, 5spd out of a e30 87 325is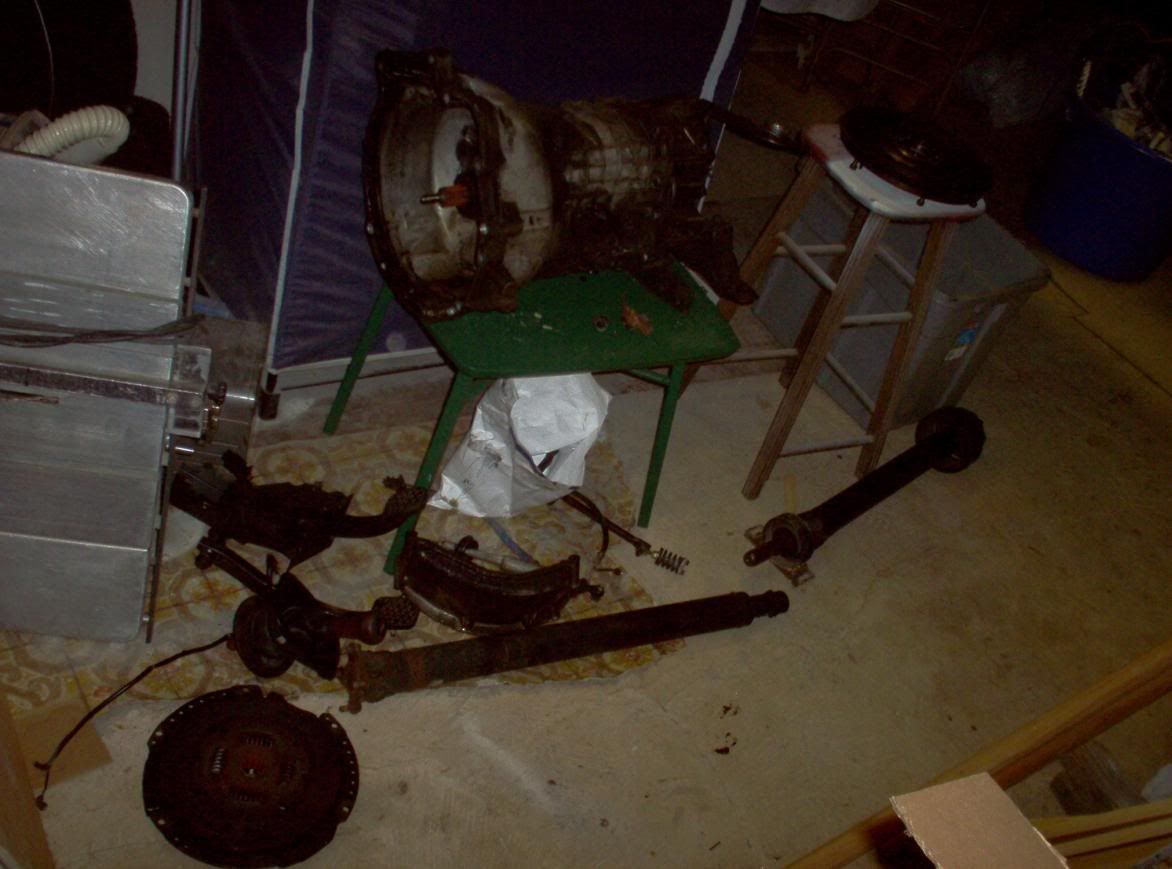 New parts for the swap and other misc..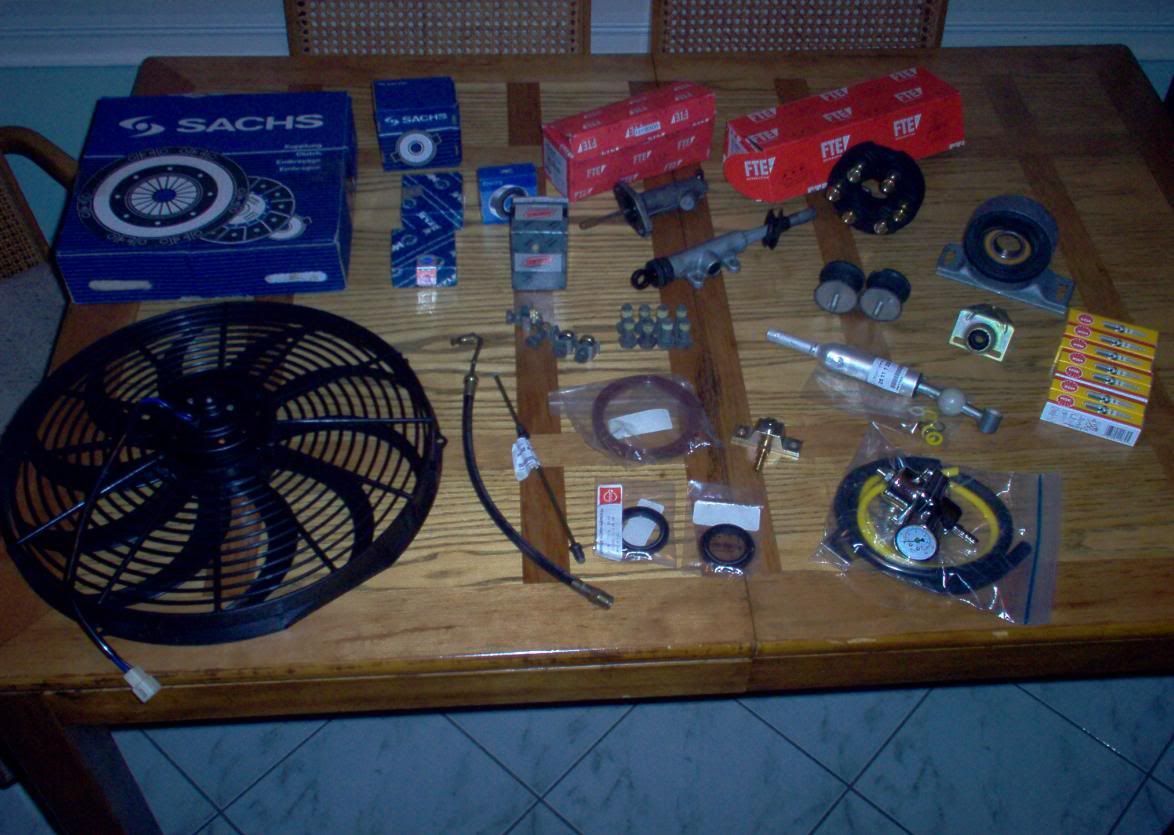 My parts all awaiting to be put in, New Saches Clutch kit, Belch grinded flywheel, new Clutch master cylinder & Slave cylinder, Clutch pedals, Driveshaft 5spd Getrag, M shifter, 0 gauge stinger battery wire kit, new fluids, cross member, all new flywheel + driveshaft + Guibo bolts new Guibo, newer center bearing + pressed on, new lines..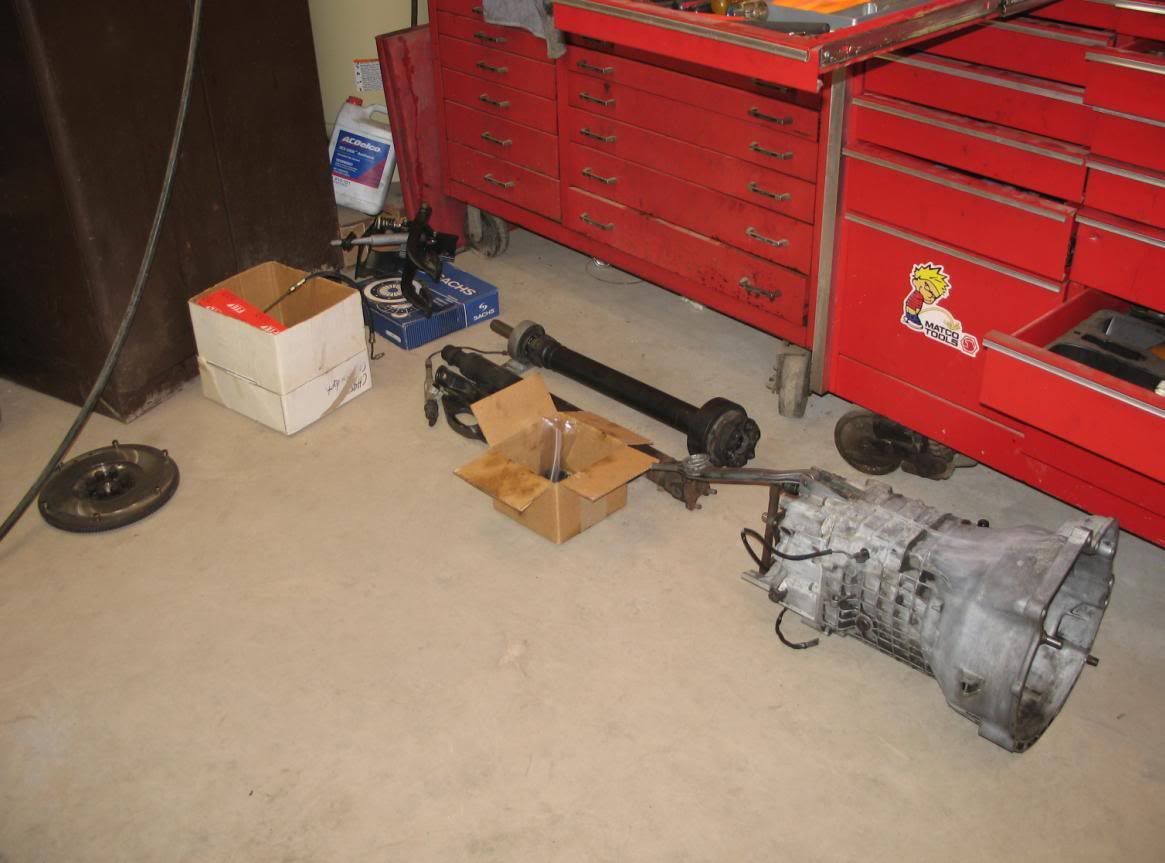 About to remove the starter…
Driveshaft is out…Tranny's next, I had to disconnect a junction of the shifter bracket, there's a simple clip you need to remove so when you drop the Tranny, it wont be held up by the shifter above. also before dropping, disconnect the valve body cable in the engine bay and feed it below, I was told it will be hard to sell your Tranny if u don't and cut it, do to labor of installing a new one. also disconnect the tranny lines (PITA a little), please disconnect the tranny dipstick out and also the dipstick holding bracket or you'll have trouble on removal of the tranny. Drain the tranny pan, the bolt is on the drain pan.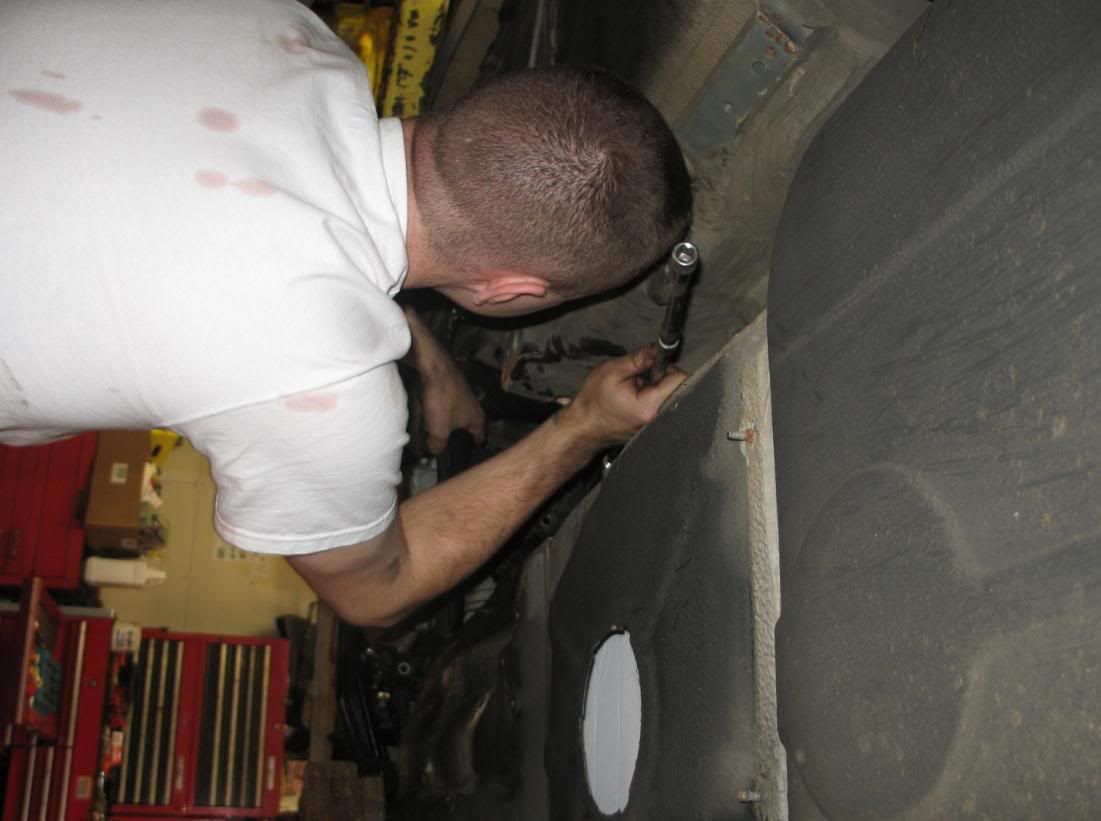 There she goes, no more slush box.
Jacking up the front with a piece of wood to tilt the motor for easier removal of the tranny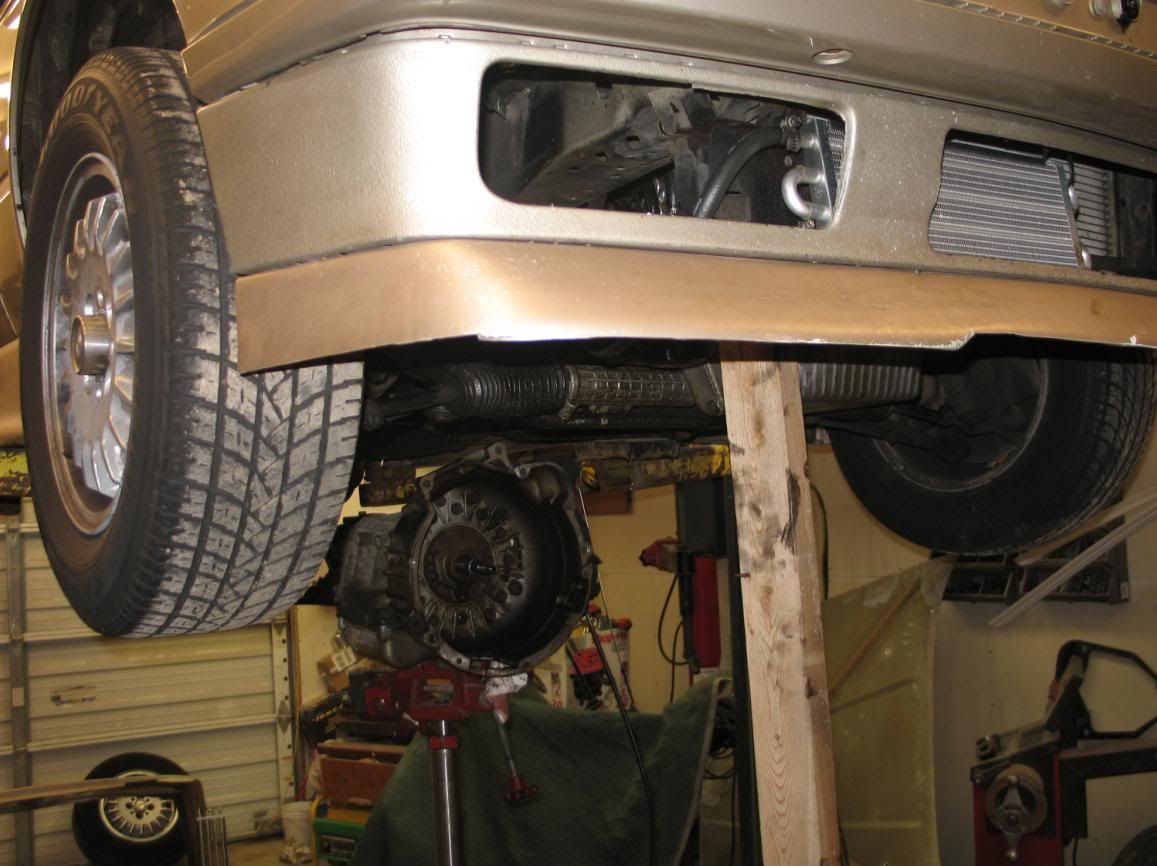 Another shot..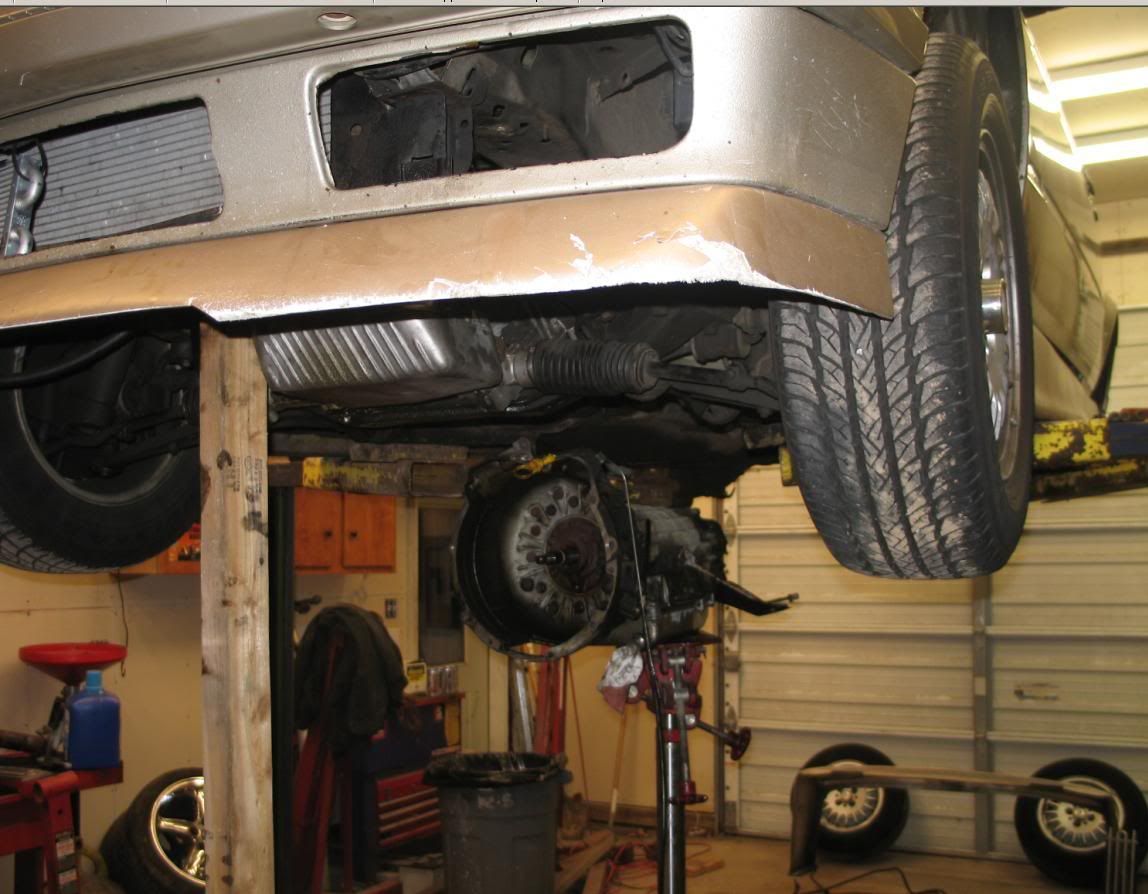 Rear shot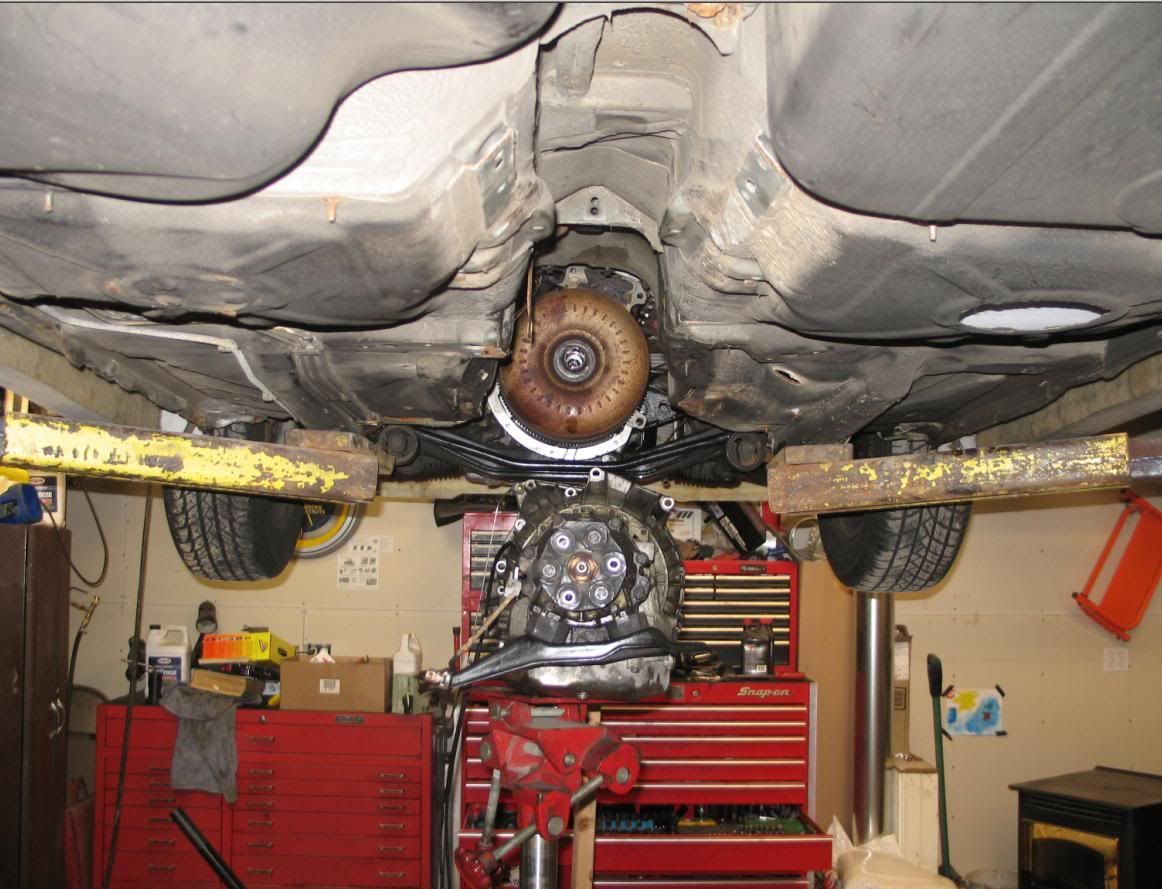 Another tranny shot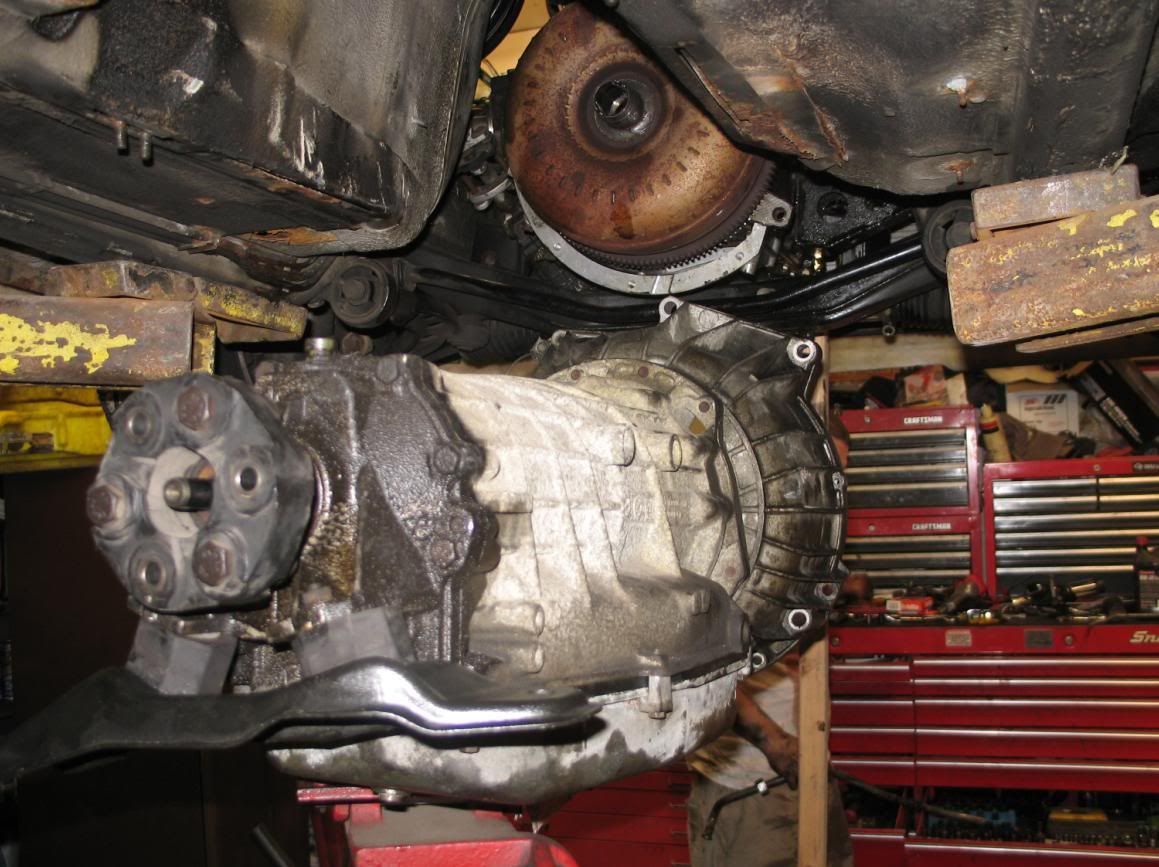 Torque converter out and the flex plate is out..
Ready for the Getrag 5spd to go in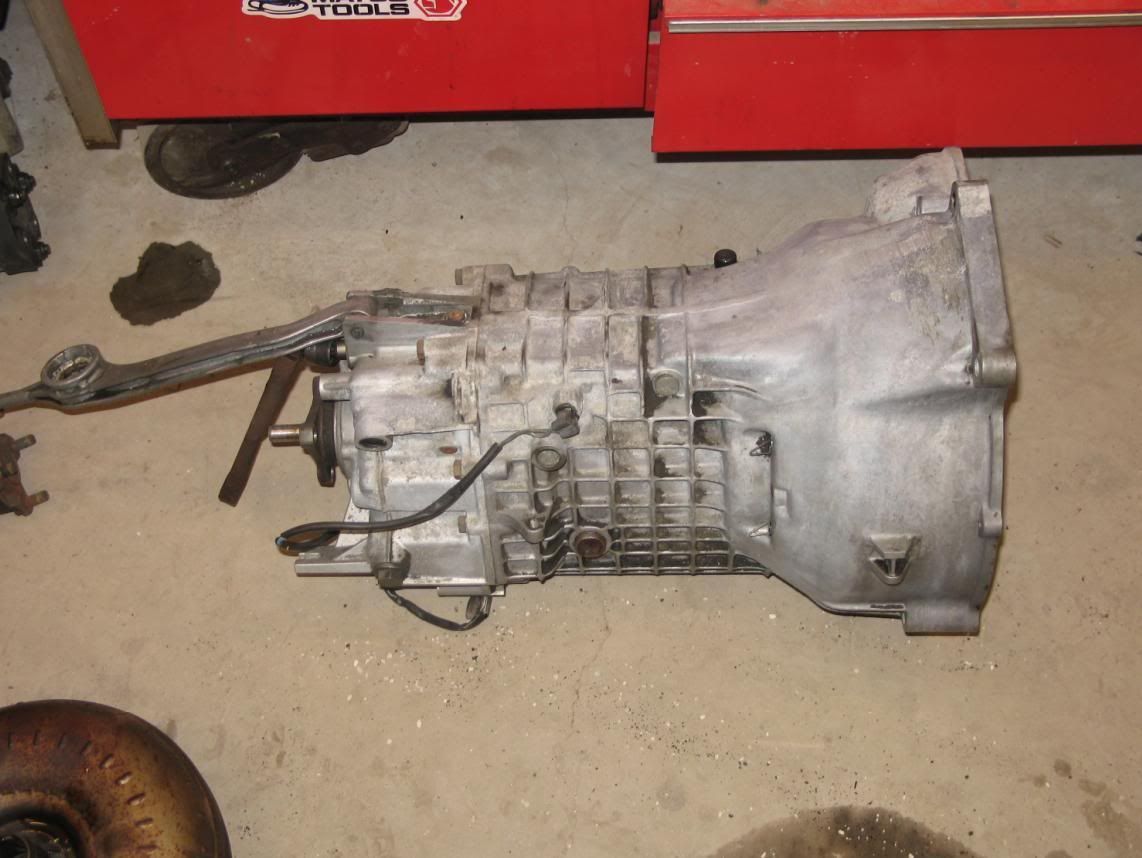 Tackling the pedals, and no you don't have to drop the steering column to remove the pedal & bracket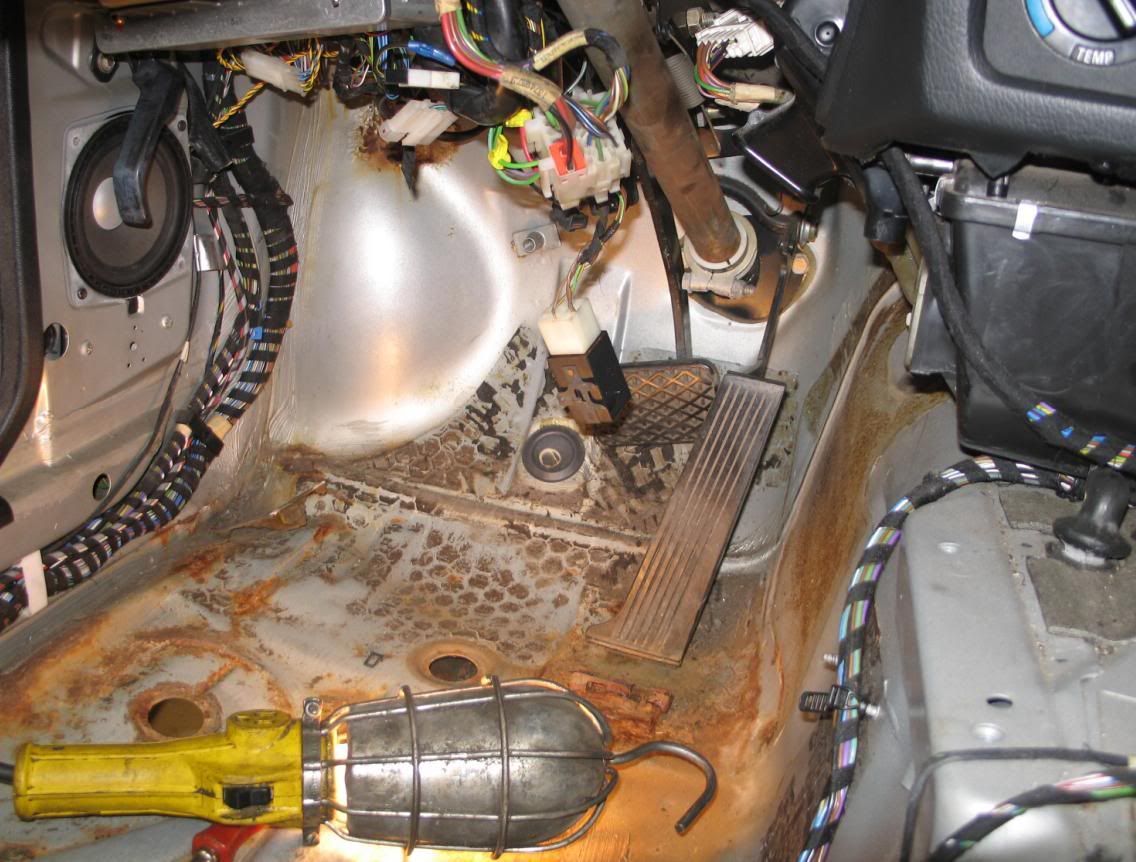 Proof..
New pedals in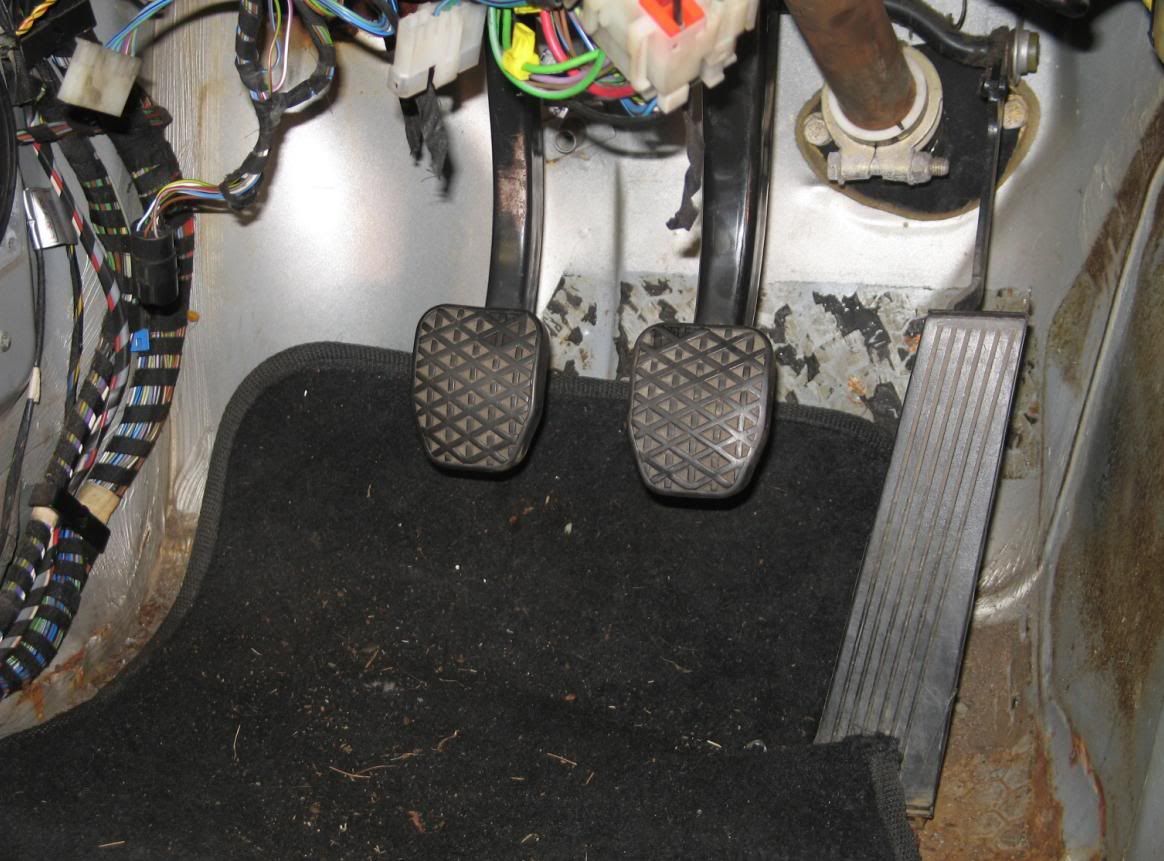 New clutch master cylinder installed…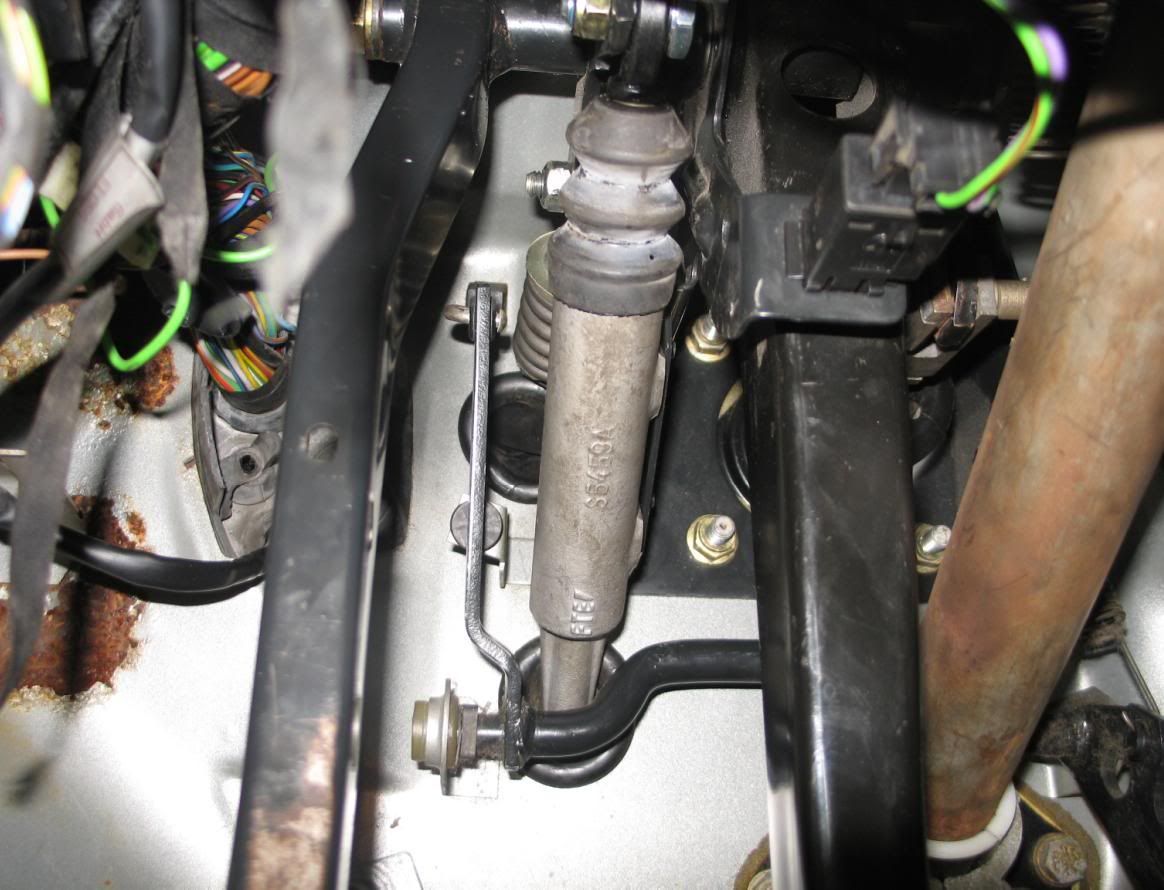 Again…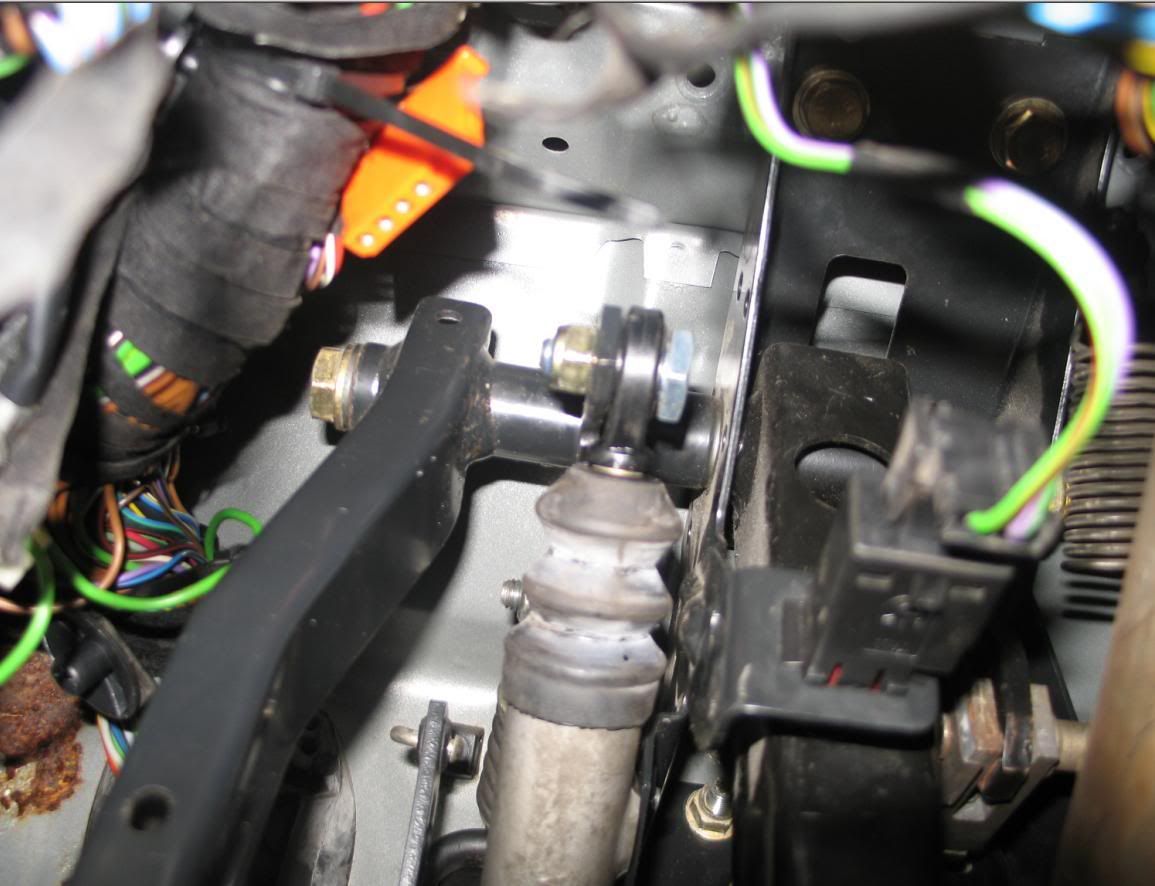 Installing new lines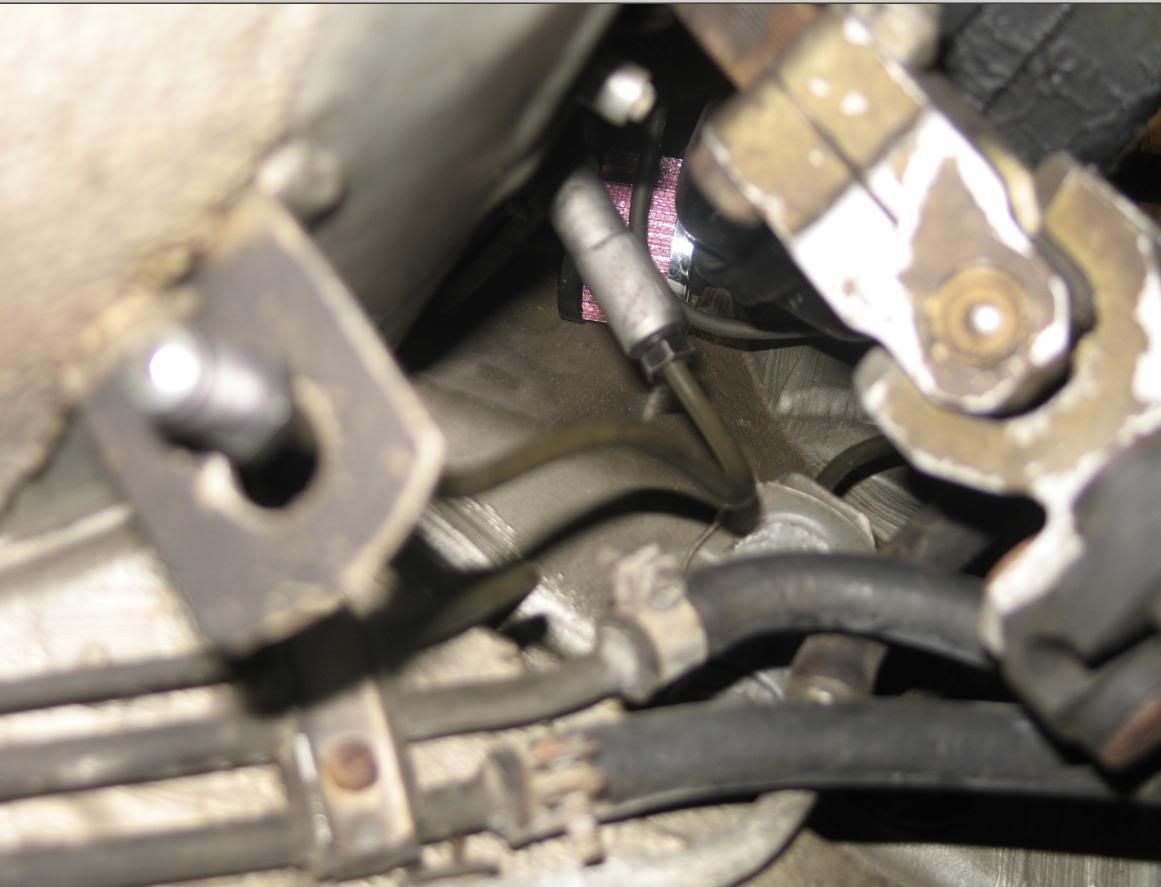 Flywheels on with new bolts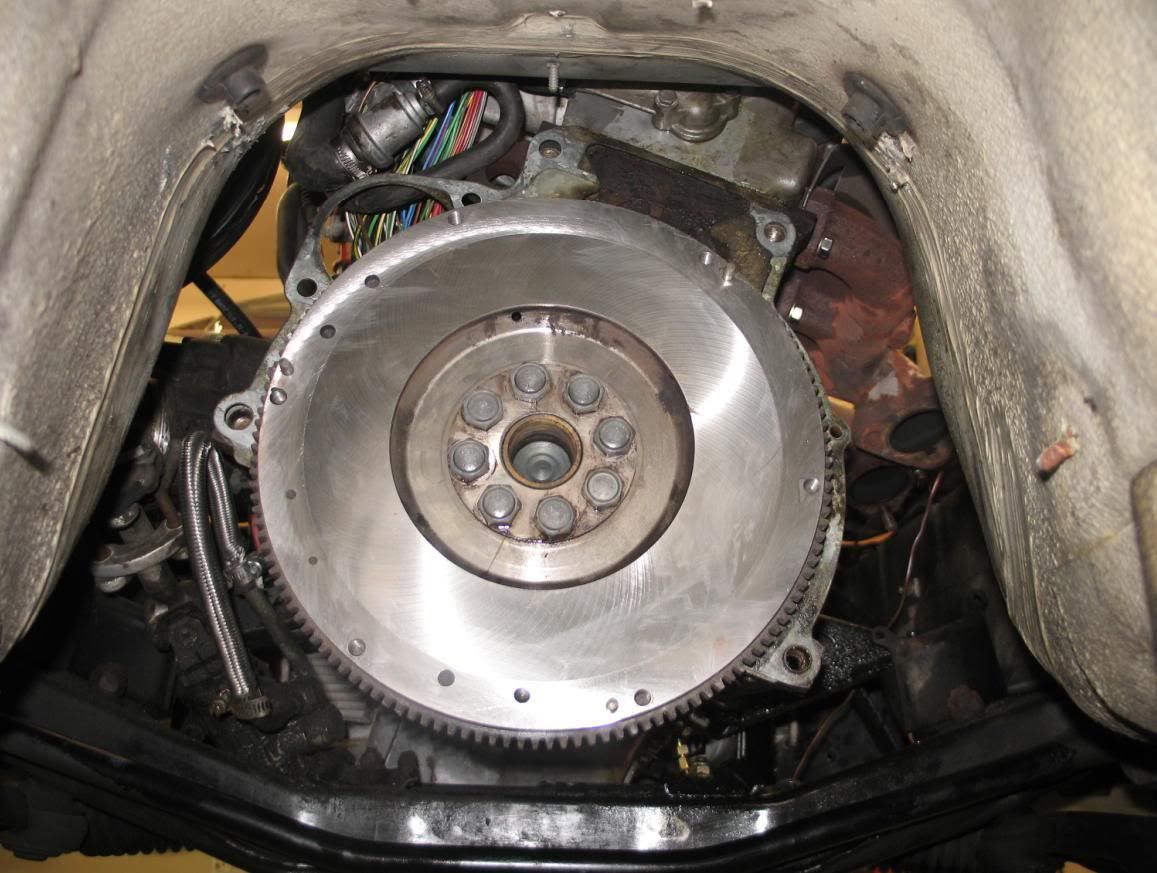 New slave cylinder installed and new throw out bearing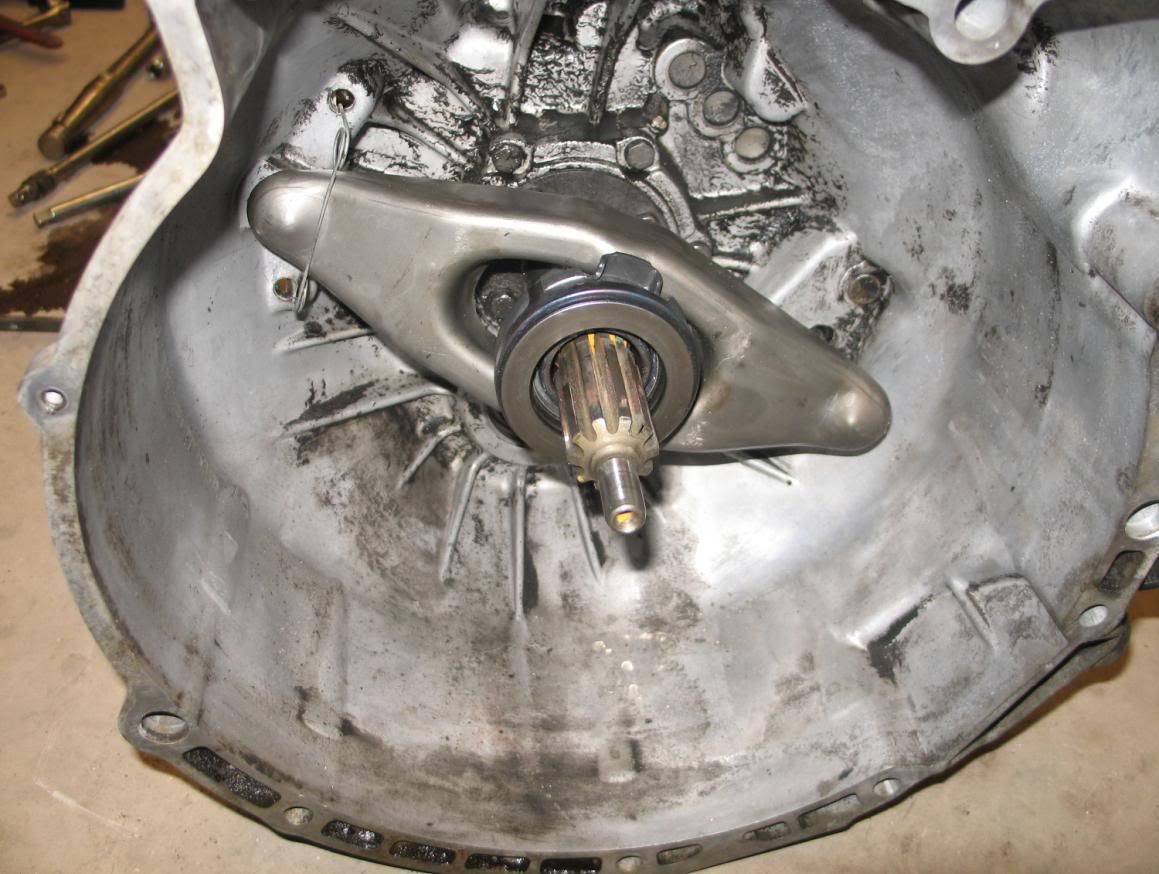 Just got done puting in the pilot bearing/pressure plate and clutch.. Tranny's about to go in..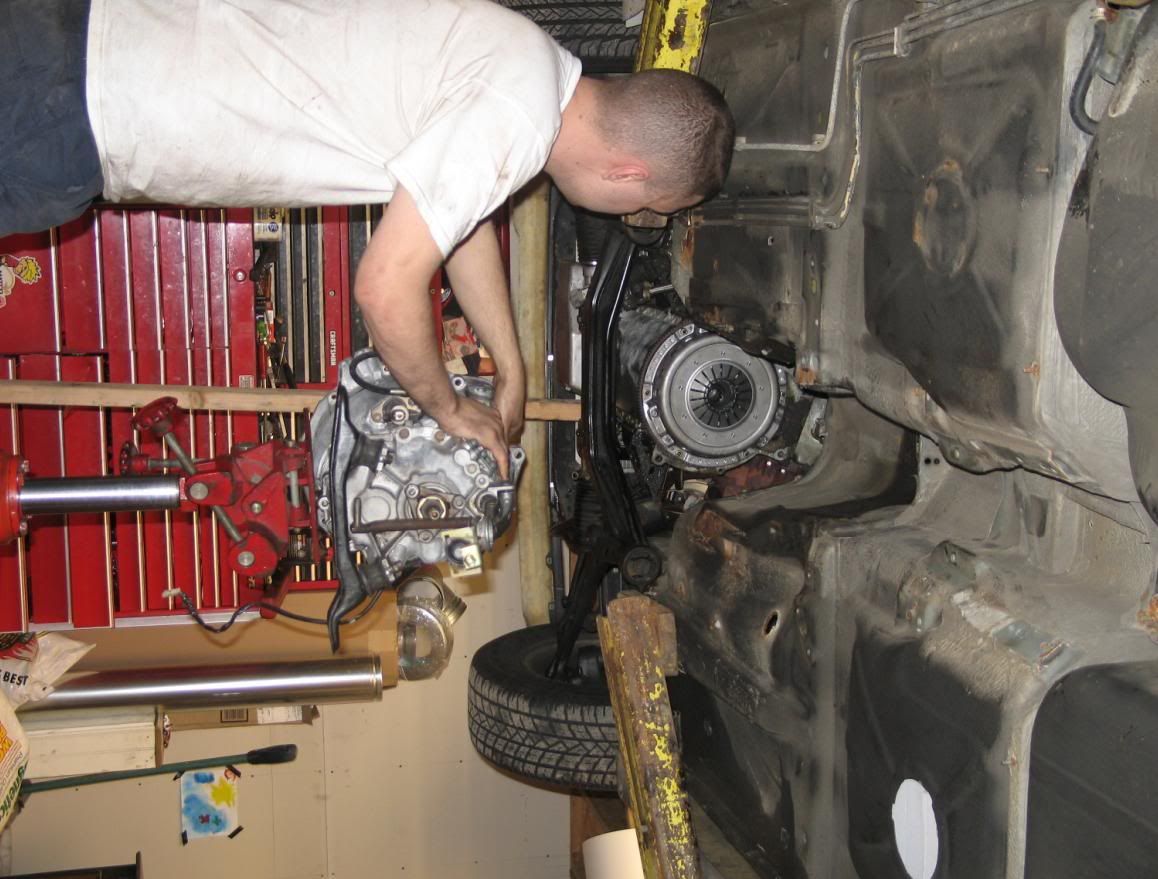 Tranny's up, had to move the bolts to the slide section to mount the other cross member on.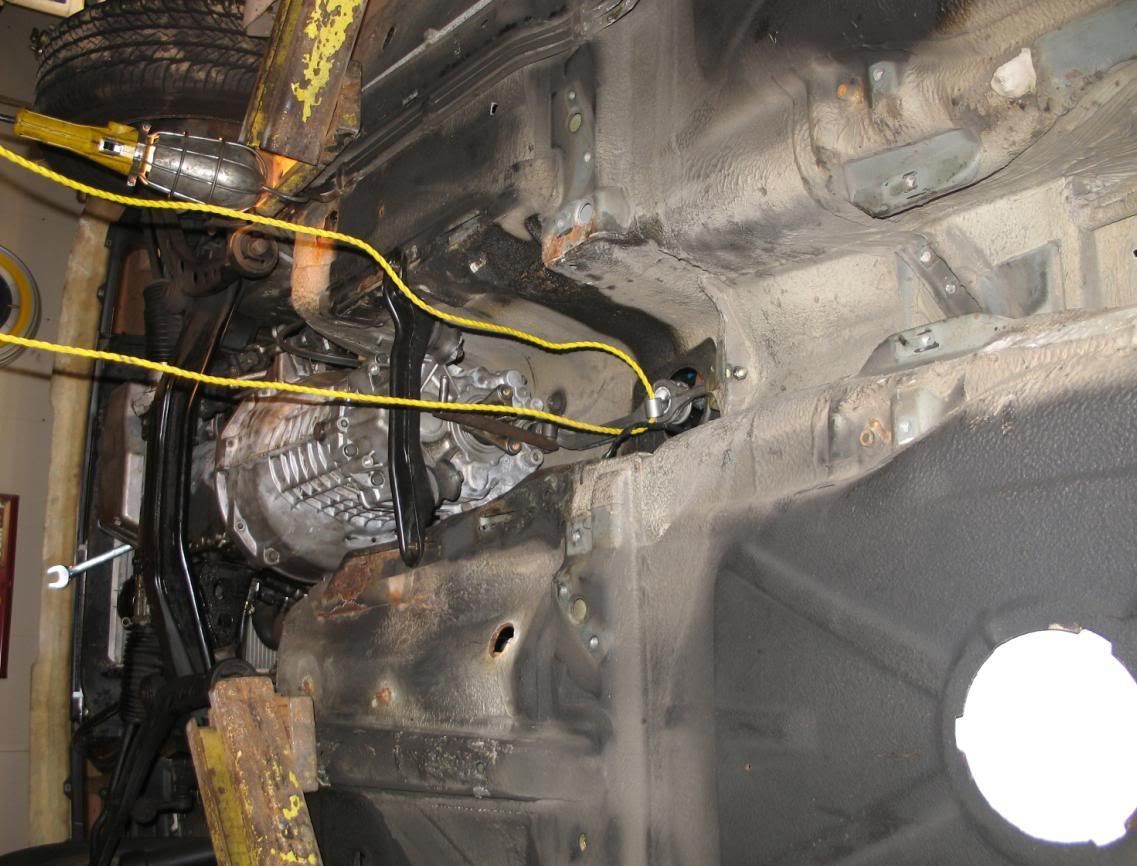 Driveline is all done, I had to remove the big balancer that was on the driveshaft next to the guibo because it was hitting the shifter with the "m" shifter kit I bought from B.M.A.. It was easy to remove.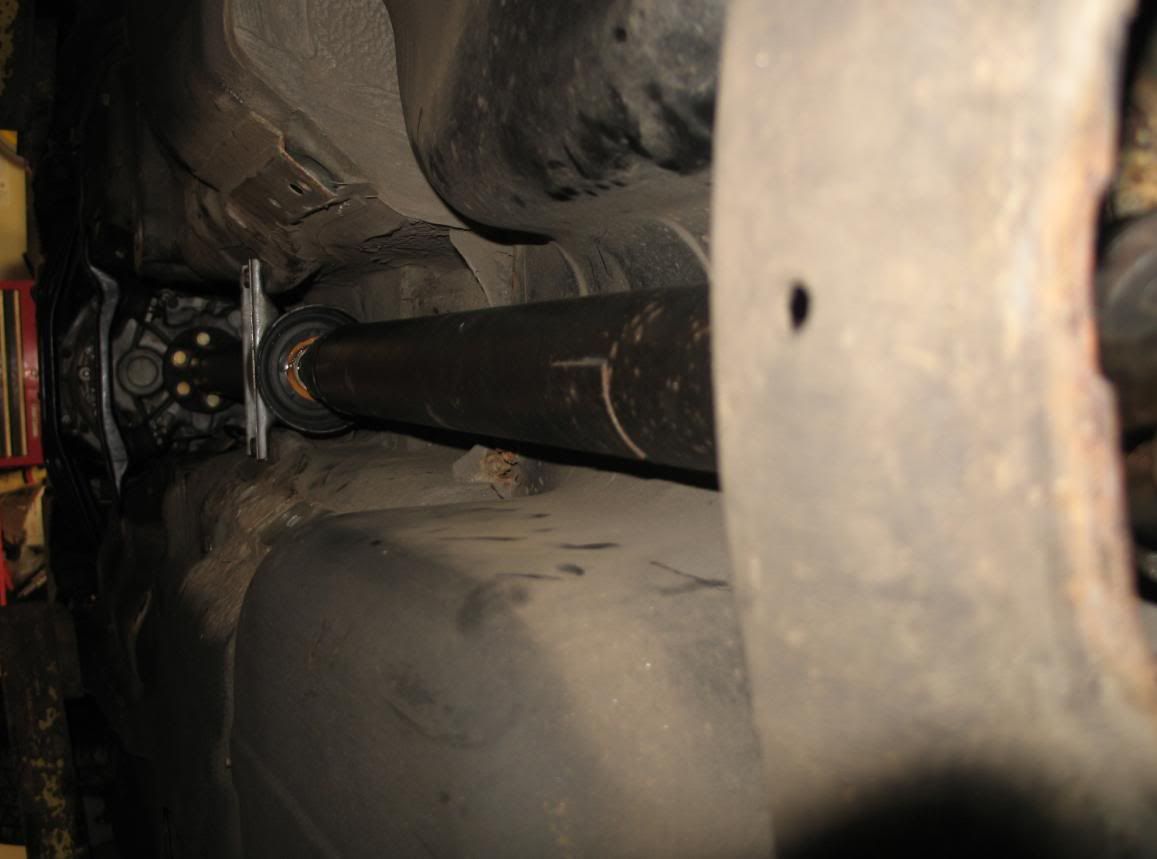 After having some issues, had to figure out the neutral safety and reverse light wiring, so I gutted the auto console piece and figure it out.. I also redid the main power wire that goes to the rear of the trunk with 0 gauge stinger and ground and eliminated the other small wire, connected all of it in the front with a bolt and then electrical taped it, I forgot to add my starter wire so it wouldn't start, added the starter wire to the bolt, then it cranked but wouldn't start, then about a hour later found out a fuse was blown for the gauges etc #10, so that was my problem, I still don't know why, but then started her right up after, she rides fine now..
Another pic of the other side, so you can see yourself
(The mod's I had to do to get the neutral safety bypass and reverse lights to work)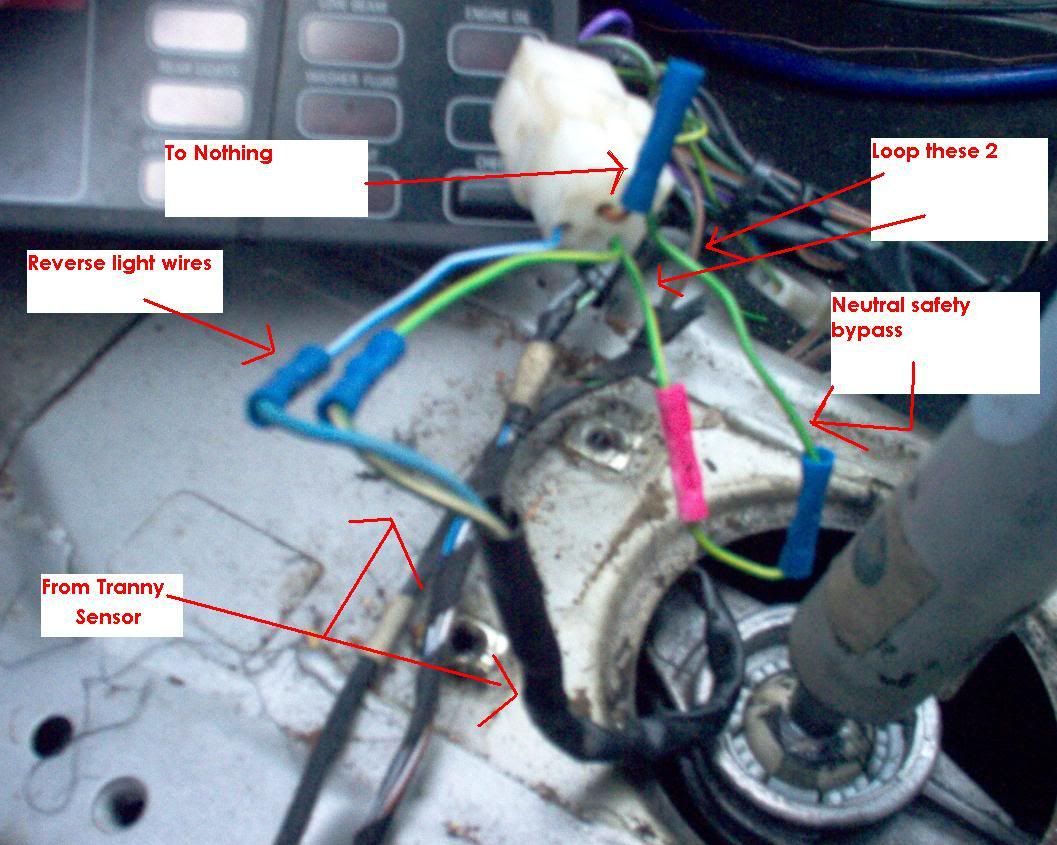 All done, finally 3 nights + 27 hrs later..
3rd biggest DIY job I did, first was the head gasket, then oil pump now 5spd swap. These cars are not that hard to work on..
Estimated Cost, don't remember exact prices..
400$ used parts (Getrag 5spd tranny, flywheel, cross member, driveshaft, pedals)
150$ clutch kit
40$ slave cylinder
50$ clutch master
25$ fluids
40$ Guibo
45$ center bearing
25$ center bearing pressed in
40$ flywheel belch grinded
40-50$ in new bolts (flywheel + driveshaft, Guibo), 1 bolt for clutch pedal missing was 18$
35$ clutch lines
5$ fuel hose to connect to brake reservoir to the clutch master
65$ m shifter kit (not needed)
20$ shift knob (I broke my original one that came with it trying to remove it)
So, close to $1000.00 in parts and labor for center bearing pressed in + flywheel belch grinded + 27 hours of fun (me and my buddy) lol and bang.. It's done..